ANZAC Cricket Match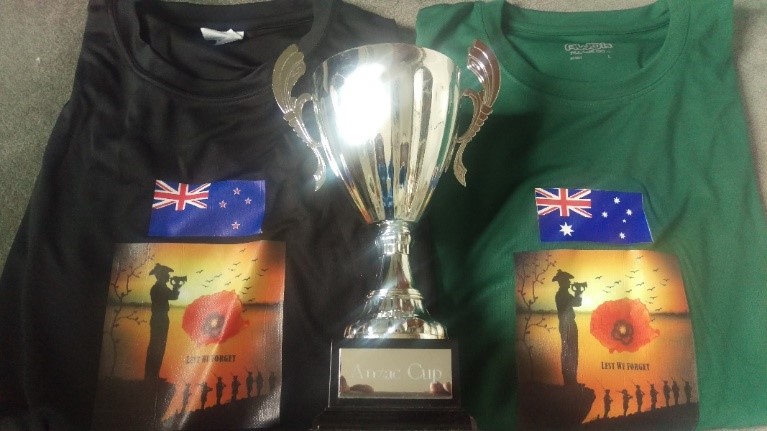 (Posted on behalf of the organisers of the ANZAC Cricket Match)
This year's battle for the ANZAC Cricket Cup will be held in Greystones Cricket Club on Saturday the 27th of April with a 13:00 start time.
This will be our first weekend match as we are wanting to get more people involved. There will be a BBQ running, naturally, so feel free to come along and support your home team or even if you just want to yell at the noisy neighbours. All we ask is that send us an email to [email protected] to say you're coming down to watch or if you'd like to play.
ANZAC Day 2019
Details of ANZAC Day events can be found here.
St Patrick's Day Visitors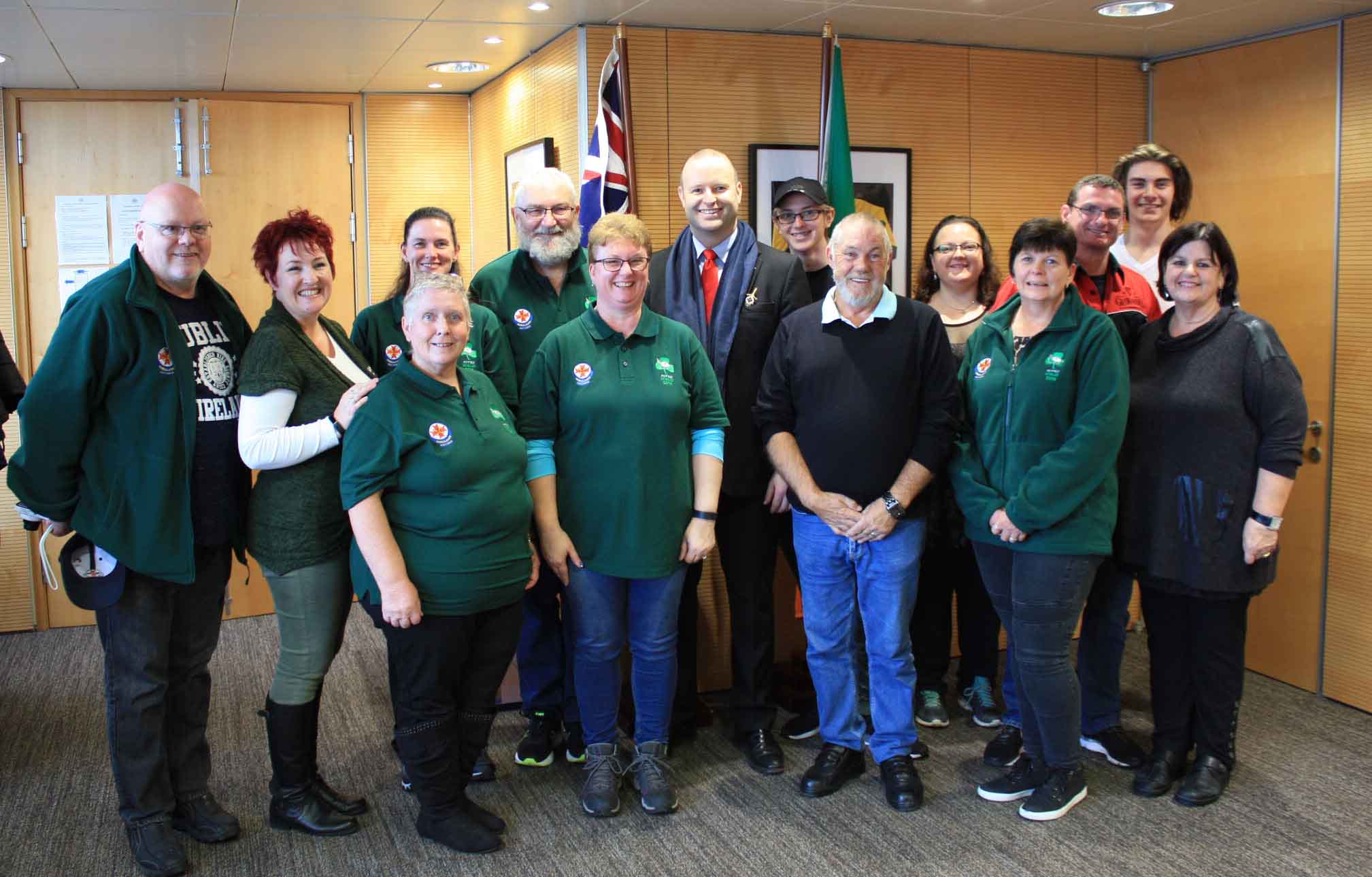 One of the great things about embassy life is the wonderful people we get to meet. On 15 March we welcomed members of the Ambulance Victoria Pipes and Drums band. They were in Ireland to march in the world famous Dublin St Patrick's Day parade with their Irish ambulance counterparts.
https://www.facebook.com/AusEmbIRE/posts/782578991950885
Ambassador visits Laois birthplace of leader of iconic Eureka Stockade rebellion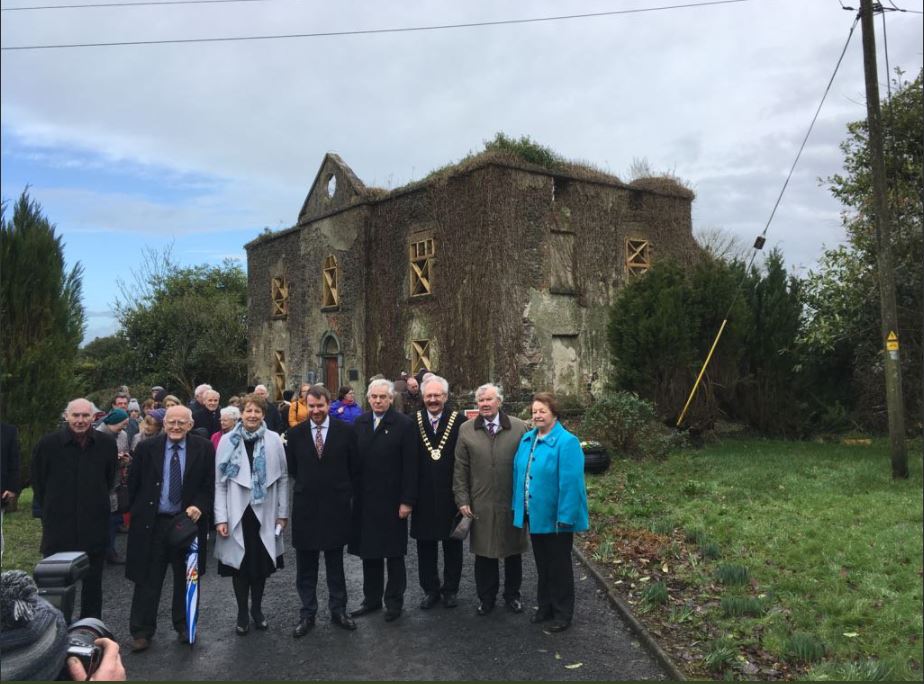 https://twitter.com/AusEmbIre/status/963821085501227008
On 14 February Ambassador Andrews visited Tenakill House in Laois to visit the birthplace of a very famous figure in Australian history, Peter Lalor. He was an Irish migrant to Australia who led the iconic Eureka Stockade rebellion in 1854 at Ballarat in Victoria. He's a hugely significant figure of Australian democracy. The Ambassador met descendants of Lalor, learned more about their family history and heard about the plans for the Tenakill Lalor House Restoration Committee.
National Museum of Australia - fascinating background on the Eureka Stockade: http://www.nma.gov.au/online_features/defining_moments/featured/eureka_stockade
Local media coverage of Ambassador Andrew's visit: https://www.leinsterexpress.ie/gallery/news/297210/australian-ambassador-to-ireland-receives-warm-welcome-from-laois-pupils-at-tenakill-house.html
150th Anniversary of the last convict ship, the Hougoumont, landing in Australia
10 January 2018 marked an important historic anniversary for Australia and Ireland. The last ever convict ship, the Hougoumont, landed in Fremantle, Australia 150 years ago. Amongst the 280 convicts on board the vessel were 62 Irish political prisoners known as Fenians.
We were honoured to welcome David Stanton TD, Minister of State in the Department of Justice and Equality, and the Irish Ambassador to Australia HE Ambassador Breandán Ó Caollaí to the Embassy, as well as many other distinguished guests, to mark this significant occasion. It was a real pleasure to reflect on the deep connections shared between Ireland and Australia amongst friends and enjoy some fascinating historical anecdotes from our guests. This occasion was a reminder that an incredibly rich and interesting shared history exists between our countries and that the present ties between Ireland and Australia are stronger than ever.

The evening was also a perfect opportunity to officially welcome the new Keith Cameron Chair of Australian Studies at UCD, Professor Amanda Nettelbeck, to Ireland. Really exciting plans ahead for her tenure at UCD – Watch this space! https://www.ucd.ie/artshumanities/newsandevents/news/welcomeprofessoramandanettelbeck/
Wallaroos World Cup Aussie BBQ reception
Let's Go Wallaroos! The Australian Embassy is always keen to Support Her Sport and we were thrilled to host a traditional Aussie BBQ welcome party for the Australian Women's Rugby World Cup Team in August 2017 before the World Cup tournament in Dublin.
Joined by the full squad of players and coaching staff, representatives of Irish Rugby football Union, members of the Australian community in Ireland, and many other distinguished guests & serious rugby fans, we had a fantastic evening in the beautiful surroundings of the Ambassador's Residence.
After a delicious Aussie BBQ and some award-winning Australian wine from Wakefield Wines, guests got a taste of operating under extreme World Cup pressure conditions by taking part in our kicking simulator competition, kindly sponsored by TransferMate.
Check out a great interview with the Wallaroo players and the Ambassador: https://www.rugby.com.au/videos/2017/08/05/09/42/wallaroos-irish-embassy
It was a real pleasure to support the team at the World Cup and the team gave enormous heart and fantastic performances at every game, doing our country proud. It was great to see the players enjoy their time in Ireland off the pitch too, especially their rugby training clinic with disabled kids at UCD http://www.rugby.com.au/news/2017/08/15/00/43/wallaroos-give-back-to-irish-community

Wallabies Welcome Reception hosted by Ambassador Andrews and the Irish Australian Chamber of Commerce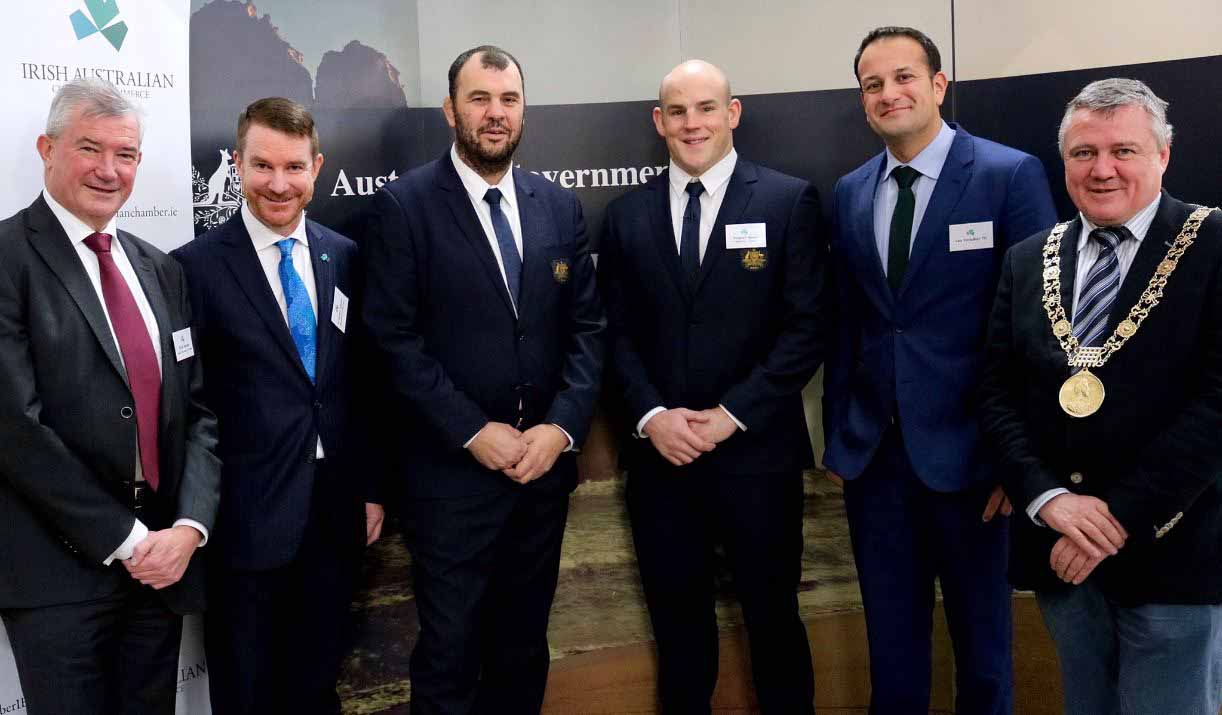 The worlds of sport and business collided on 21 November at the prestigous House of Lords on College Green in the centre of Dublin. Over 150 members of the Irish Australian business community along with senior Irish officials welcomed the Wallabies to town for their upcoming rugby union test match against Ireland.
Two striking examples of Irish Australia sporting connections were in attendance as VIP guests - Wallabies coach Michael Cheika, former coach of Leinster, and Wallabies Captain Stephen Moore, whose parents emigrated from Ireland when he was five years old. They were joined by a number of other players as well as other Australians working in the game in Ireland, both on and off the field.
We were also honoured to have Ireland's Minister for Social Protection Leo Varadkar on hand to present an award to Irish Australia business success story, CurrencyFair. This award, the People's Choice Award from the Irish Australian Business Awards, was presented to the company's founder and CEO, Brett Meyer.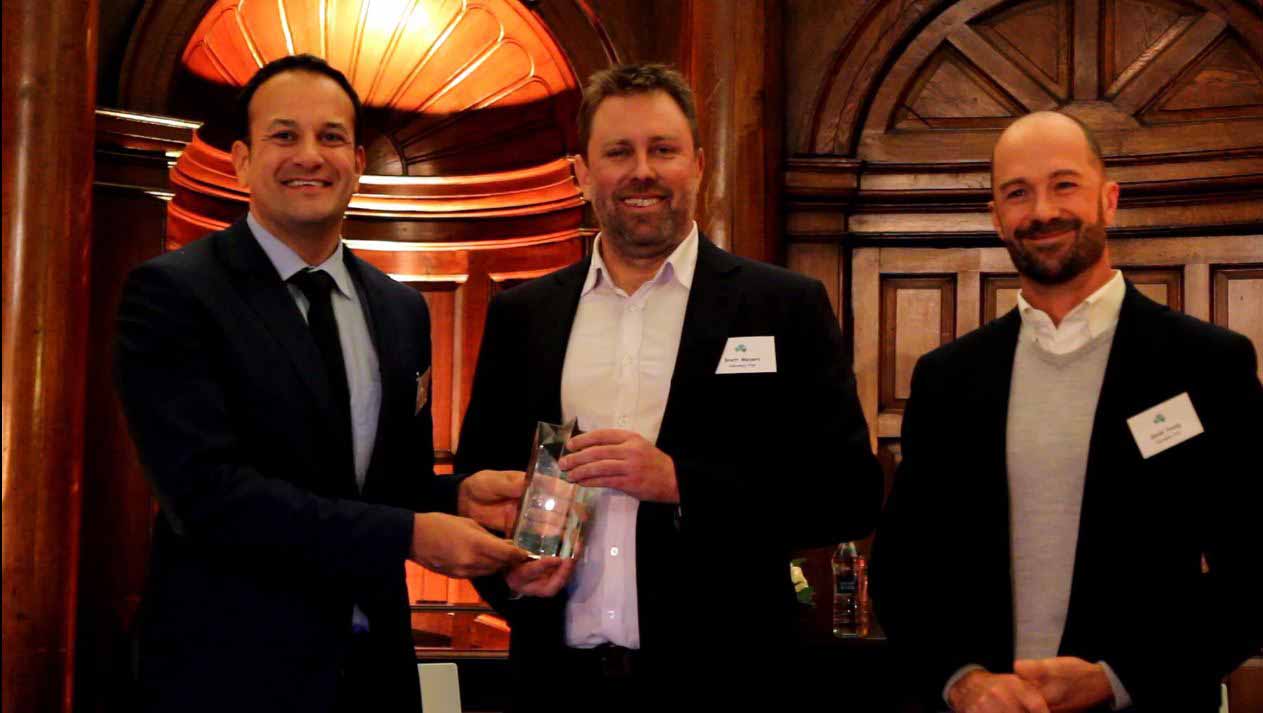 CONNECT WITH US!
For up to date on information on events, consular issues and more just follow/like: