Wallabies Welcome Reception hosted by Ambassador Andrews and the Irish Australian Chamber of Commerce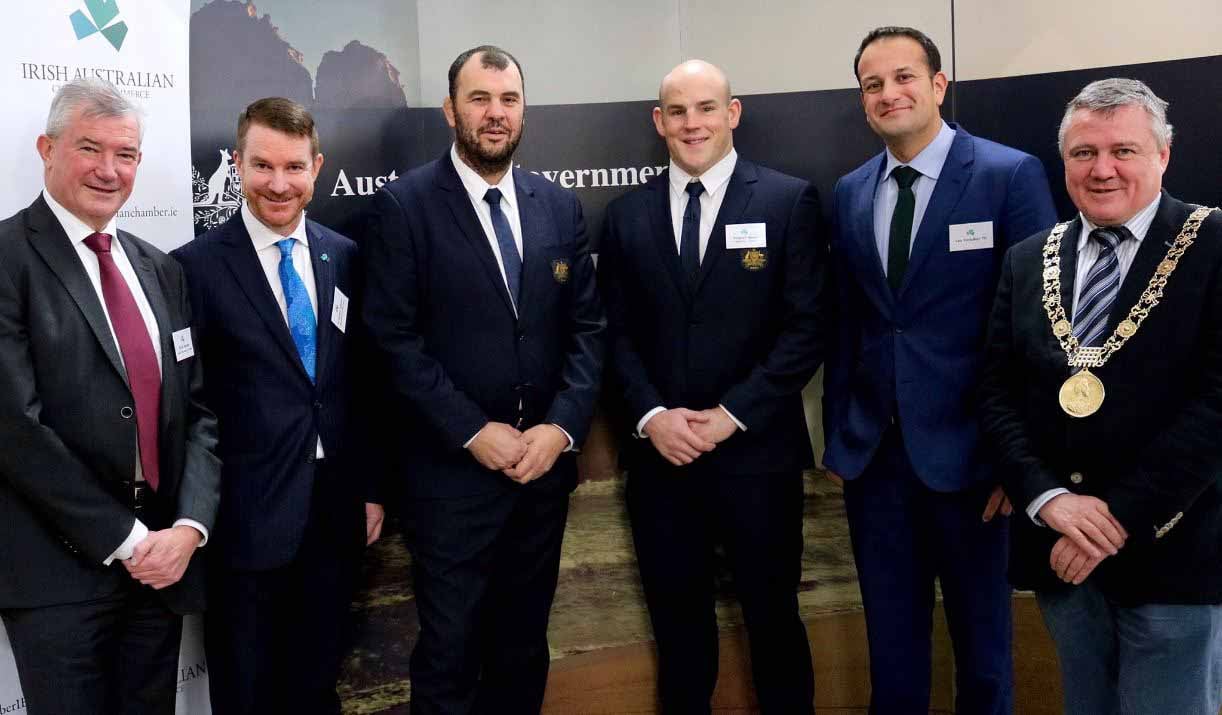 The worlds of sport and business collided on 21 November at the prestigous House of Lords on College Green in the centre of Dublin. Over 150 members of the Irish Australian business community along with senior Irish officials welcomed the Wallabies to town for their upcoming rugby union test match against Ireland.
Two striking examples of Irish Australia sporting connections were in attendance as VIP guests - Wallabies coach Michael Cheika, former coach of Leinster, and Wallabies Captain Stephen Moore, whose parents emigrated from Ireland when he was five years old. They were joined by a number of other players as well as other Australians working in the game in Ireland, both on and off the field.
We were also honoured to have Ireland's Minister for Social Protection Leo Varadkar on hand to present an award to Irish Australia business success story, CurrencyFair. This award, the People's Choice Award from the Irish Australian Business Awards, was presented to the company's founder and CEO, Brett Meyer.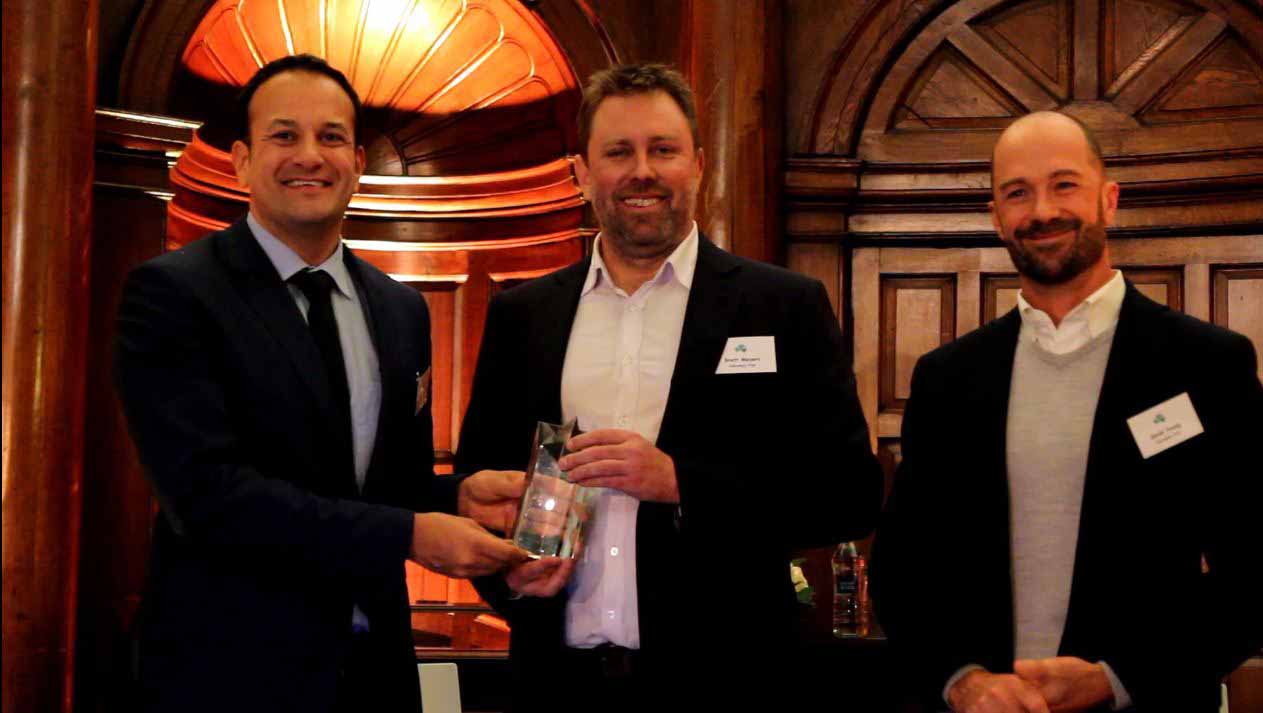 CONNECT WITH US!
For up to date on information on events, consular issues and more just follow/like: