Australian Embassy Ireland Newsletter
Aussie Eire Waves is the Australian Embassy Ireland's monthly newsletter that connects the Embassy here in Ireland with the local community.
The aim of the newsletter is to keep you informed of past, present and upcoming events as well as interesting developments in the bilateral relationship between Australia and Ireland both at home and here in Ireland. The newsletter is not only intended for Australians in Ireland but anyone that has a link or even just an interest in Australia, its people and our connection with Ireland.
The newsletter will draw on reporting from the Embassy itself as well as from Canberra and from people like yourself that are doing interesting things in Ireland. If you know of someone or you yourself are doing interesting things in Ireland or Australian that would be of interest to the Embassy and the wider Australia community we would love to hear from you.
Current Newsletter
From the Ambassador
It's taken a while (we moved in in May last year) but at long last the Australian flag is flying proudly outside the Embassy in St Stephen's Green. Appropriately it was unfurled the day before ANZAC Day, and we were thrilled to have the youngest relative of Private Robert Emmet Kinchington, one of the ANZACs buried in Ireland, break the flag out from the pole during a visit to the Embassy with his family. A great moment for all of us, especially DHOM Simon Mamouney, who had made it a personal mission to get the flagpole in place at last. Well done!
I was delighted with the great turnout at ANZAC Day events – notably the dawn ceremony at Grangegorman Military Cemetery and a seminar held later in the day at the National Museum, Collins Barracks; as well as a hard-fought cricket match between Aussies and Kiwis at Greystones Cricket Club on 27 April, in which Simon demonstrated his willingness to put his own body on the line for his country (you should have seen the other guy).

Commemorative activities have become an important thread in our relationship with Ireland, and only serve to emphasise still more our shared history. A big thank you to Alissa, Simon and the whole team at the Embassy for the effort, dedication and ingenuity put into the preparations for all these events – and to all those who turned out at 6.30 a.m. on a mercifully mild Dublin morning. We were honoured to have Ireland's Chief of Defence Staff read a poem and lay a wreath, and it was wonderful to have an excellent Australian academic working here in Ireland,
Jennifer Wellington, deliver a moving address on the theme of homecomings. It was wonderful to be able to hold the ceremony for the first time jointly with a resident New Zealand Embassy in Dublin. I wish Ambassador Brad Burgess and his team all the best when they lead the ceremony next year.
You will see from the pages of this newsletter that the pace in the Embassy is in no way slackening off – and the coming month will be no exception. There will be voting at the Embassy in the Federal elections; and the roadshow, in which we'll be visiting every county in Ireland, is gathering pace – after a great visit to Kildare this month, we have Wicklow, Meath and Cork coming up in May, and activities as diverse as wine-tastings, discussions on cancer research and gender, and a visit by a dazzling up-and-coming opera star, Lauren Fagan.
Bring it on!
Australian Federal Election 2019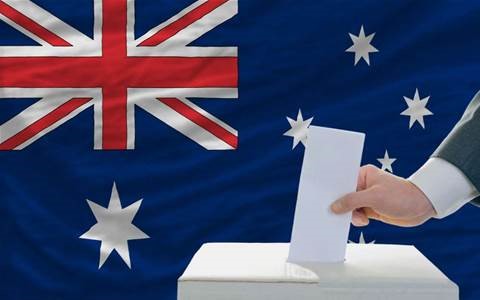 The countdown has begun to Australia's Federal Election on Saturday 18 May!
The Embassy will be serving as a Polling Station between Tuesday 7 and Friday 17 May. www.ireland.embassy.gov.au/dubl/Elections.html
To vote you must be enrolled. To check your enrolment details visit www.aec.gov.au.
If you are overseas and unable to vote, complete an overseas notification form online at www.aec.gov.au .
Being overseas is a valid reason for not voting.

Australian Embassy Ireland - Voting Centre Opening Times
You will be able to cast your vote in person at the Australian Embassy in Dublin from Tuesday 7 May 2019 (we are closed on
Monday 6 May due to the public holiday in Ireland). Alternatively, you can apply for a postal vote online now at www.aec.gov.au .
Voting hours
Mon 6 May - Closed for Bank Holiday
Tues 7 May - 9am - 12pm and 1pm - 4pm
Wed 8 May - 9am - 12pm and 1pm - 4pm
Thurs 9 May - 9am - 12pm and 1pm - 4pm
Fri 10 May - 9am - 12pm and 1pm - 4pm
Mon 13 May - 9am - 1pm and 2pm - 4pm
Tues 14 May - 9am - 1pm and 2pm - 4pm
Wed 15 May - 9am - 1pm and 2pm - 4pm
Thurs 16 May - 9am - 1pm and 2pm - 4pm
Fri 17 May - 9am - 1pm and 2pm - 4pm

Starting to feel Federal Election Fever? Why not check out the great resources on the Museum of Australian Democracy website and learn more about Australian Democracy & 'the power of your voice within it' https://www.moadoph.gov.au/democracy/
Consular Corner
Planning a holiday to Australia? Australian citizens (including Dual Nationals) are reminded that they are required to enter and depart Australia on a valid Australian passport. Australian citizens trying to enter Australia without an Australian passport will face difficulties and delays. An Australian passport is the preferred and most conclusive proof of right of entry to Australia when travelling.
Plan ahead, don't get caught out!
https://smartraveller.gov.au/guide/Pages/dual-nationals.aspx
Women in Leadership roundtable with Dr Siobhan Fitzpatrick CBE

We were delighted to organise another fantastic Women in Leadership Group lunch this month, with Dr Siobhan Fitzpatrick CBE joining the group as our guest speaker.
Dr Fitzpatrick is a pioneer and world-renowned expert on child development. As the CEO of Early Years, a Northern Irish non-profit organisation for young people, she is credited with transforming this organisation into a huge success, not only in relation to all current early years services in Northern Ireland, but as an influence on the world stage.
The group were privileged to have an in-depth discussion with Siobhan about her work in Early Years on inclusion, respecting difference and peace building in areas affected by conflict around the world. Given her central involvement in instilling principles of respect, equity and diversity in the next generation, this discussion was a fascinating one for all involved. Our huge thanks to Clinton Donkin of Candid Partners (& President of the Ireland Australia Association) for hosting the lunch!

If you are interested in learning more about the Women in Leadership group please get in touch with Alex, the Embassy
group co-ordinator at Austremb.dublin@dfat.gov.au.
All-Ireland County Roadshow update - Kildare
The Embassy's County Roadshow is once again off to a steady canter, with a fantastic trip to the Thoroughbred County just
over the finish line!
First out of the gates was a visit to Harefield Cottage Stud, a horse farm in the Curragh, with Equilume founder and Chief Scientific Officer, Dr Barbara Anne Murphy. Equilume, a world leader in the research and development of light therapy solutions to assist the horse industry in reproductive efficiency and competitive performances has found Australia a great location for its products. We were delighted that Ceann Comhairle -and Kildare native - Seán Ó Fearghaíl joined the visit.
Next up was a trip to an Irish-Australian Wagyu beef enterprise, visiting farmer Oliver O'Hanlon. Oliver has imported Wagyu embryos direct from Australia since 2007 and now sells the high value beef. This enterprise is a fantastic example of how cooperation between Australia and Ireland in farming can make a real difference to the sector in this country and open up opportunities for our countries to work together in a range of ways. After checking out the newest arrivals to the farm – one born only a day earlier! – the team were treated to a seriously special lunch spread, including a Wagyu pie.
With 70 companies in attendance, the Ambassador was honoured to give the keynote address for a business lunch with the Kildare Chamber of Commerce in Killashee Hotel, focusing on the existing business and trade connections between Kildare and Australian industry and exploring opportunities for further links, highlighting the potential for an Australian -EU FTA to facilitate these opportunities.
A huge congratulations to Kildare Chamber on recently being named Chamber of the Year - Good onya!
The Kildare roadshow had a strong finish with a fascinating site visit to Weatherbys Scientific, a successful company undertaking DNA and parentage testing services for a range of species – equine, bovine, ovine, canine, companion and exotics - which again is increasingly active in Australia. The visit gave a great insight into the scope for Ireland and Australia to collaborate in this exciting sector.
Next month includes roadshow visits to Meath, Wicklow and Cork.
If you have any ideas/thoughts or suggestions for must-see places or interesting Aussie connections to your county please
get in touch austremb.dublin@dfat.gov.au
ANZAC Day Dawn Service 2019
ANZAC Day 2019 was a resounding success. We were extremely lucky to have a bright, clear morning in the beautiful surrounds of Grangegorman Military Cemetery. With nearly 350 attending, the ceremony was a moving service, centred on the topic of Homecoming and how this was experienced by soldiers, families and communities of all nationalities after the First World War.
For the first time, the annual ANZAC service was co-hosted with our colleagues in the New Zealand Embassy in Ireland, who set up in Ireland late last year. Vice Admiral Mark Mellett DSM, Chief of Staff of the Irish Defence Forces, spoke and laid a wreath. Our ANZAC address was given by Aussie historian Dr Jennifer Wellington, Centre for War Studies, University College Dublin, and Colonel Sue Graham, our Australia Defence Force Attaché, gave a moving rendition of the Ode. We were also delighted to have relatives of Private Robert Emmet Kinchington, an Australian soldier buried in Ireland in 1919, taking part in the service, reading an extract from a letter from Private Kinchington's mother. https://ireland.embassy.gov.au/dubl/Anzacs-in-Ireland.html
Some very special additions to the occasion travelled down from Rostrevor – Perspex 'Tommy' silhouettes of First World
War soldiers and nurses created to mark Armistice Day & reflect and remember the impact of the First World War on
Rostrevor Parish. We are grateful to Shelagh Roberts, Kilbroney Parish Church and Rostrevor Men's Shed for the kind loan
of these striking First World War silhouettes for our service. They were a truly poignant and moving addition to the
occasion.
Our sincere thanks to the Office of Public Works, the Garda Siochana, the Phoenix Park Rangers and Irish Defence Forces
for their kind support every year with this service. Special shoutout to Emboss Events for
the delicious Aussie coffee that warmed us all up afterwards!
ANZAC Day Art Competition 2019
We were incredibly lucky to receive a stand-out entry to our ANZAC booklet design competition from Australian artist Dan Parsons, living in Northern Ireland. Designing a moving watercolour scene of Australian soldiers and a nurse returning home from Gallipoli. As an ex Royal Australian Navy sailor and with his Great Grandfather serving in the 11th Australian Light Horse Regiment, Dan was the ideal man for the job and we were delighted to feature his beautiful work on our service booklets. Check out more of Dan's work on Instagram @danparsonsartist
ANZAC Day history seminar 2019
Next up on ANZAC day was a First World War lecture & panel discussion set in the wonderful National Museum of Ireland, Collins Barracks – a site rich in history! The highlight was a special announcement by Minister of Justice and Equality, Charlie Flanagan TD (see below) Joined by academics, historians, community groups, veterans and other interested parties, we enjoyed a fascinating discussion led by keynote speakers - Robert Fleming, an Australian academic working as curator in National Army Museum, UK who spoke on the Irish connections to the Australian Imperial Force of the First World War; Dr Jennifer Wellington, an Australian historian working in the Centre for War Studies in UCD, who highlighted personal stories and difficult homecomings experienced after the First World War; and Brenda Malone, curator of military history at
the National Museum of Ireland spoke on the NMI plans for an exciting new addition coming to their Soldiers and Chiefs exhibition this summer.
SPECIAL ANNOUNCEMENT - Martin O'Meara VC Medal coming to Ireland!

'The most fearless and gallant soldier I have ever seen'. As part of our ANZAC Day commemorations we were honoured to feature a very special announcement by Minister Charlie Flanagan - The Victoria Cross medal of Martin O'Meara VC will be coming to Ireland in July 2019! Martin O'Meara VC is Australia's only Irish-born Victoria Cross recipient of the First World War. O'Meara was awarded the VC medal (the highest award for gallantry) for his brave actions on the Western Front where he was credited with having saved the lives of over twenty-five wounded men by carrying them in from no man's land 'under conditions that are indescribable'.

The National Museum of Ireland, Collins Barracks will be showcasing the VC medal as part of their Soldiers and Chiefs exhibition, after securing a loan agreement with the Australian Army Museum of Western Australia for 12 months. This loan will mark the first time an Australian Government-owned Victoria Cross will have left Australian shores but will probably be the second time the medal has visited Ireland. After receiving his VC medal from King George V, O'Meara later visited Ireland in October 1917. It is highly likely that he took his medal with him when he visited family in Tipperary, some 102 years ago.
If you are interested in learning more about Martin O'Meara's tragic story there are some great resources – including a recent article in the Irish Times on Martin O'Meara and an interview on RTE1 Radio with Ryan Tubridy
Ronan McGreevy, Irish Times https://www.irishtimes.com/news/ireland/irish-news/irish-victoria-cross-medallist-spentthe-rest-of-his-life-in-mental-hospitals-1.3870556
Ryan Tubridy and Ian Loftus on Martin O'Meara's tragic story https://www.rte.ie/radio1/ryantubridy/programmes/2019/0424/1045293-the-ryan-tubridy-show-wednesday-24-april-2019/?clipid=103097278#103097278
Discovering Martin O'Meara V.C. & The Psychological Cost of World War One
https://thesilvervoice.wordpress.com/2015/02/22/discovering-martin-omeara-v-c-the-psychological-cost-of-worldwar-one/
A Moment in History – Kildare connections to the Sydney Cenotaph
Did you know that the Sydney Cenotaph, one of the most prominent statues in Australia honouring ANZAC Day, was based on a Kildare-born soldier, William Piggot Darby, who emigrated to Australia and fought for the 15th inventory?
http://www.kildare.ie/ehistory/index.php/monasterevin-soldier-cast-in-bronze/
ANZAC Day Cricket Game -Come on Aussie come on, come on...
Saturday 27th April saw the 6th instalment of the Trans -Tasman rivalry that is the Anzac Day cricket cup. The Australian Irish took on the New Zealand Irish at Greystones Cricket Club, Wicklow, in what turned out to be another classic game that would have had Richie Benaud reaching for his two for twenty two's. After storm Hannah tried her best to ruin the day with heavy overnight rain and gale force winds in true Anzac style the games were to go on.
After a short, sober ceremony to remember not only the war dead from WW1 but also those souls lost in the recent terror attacks in both New Zealand and Sri Lanka with a bugler from the Irish Air Corps, the toss was won by the Aussie captain who had no hesitation in having a bat.
With familiar tunes from great Aussie and Kiwi bands booming in the background from the side line DJ, the kids on the bouncy castle and the BBQ, firing up the runs flowed and before long the Aussies amassed 168 off their 20 overs. The Kiwis were never in the hunt and after their 20 overs could only make 120. A 48 run lead going into the 2nd game. This went in a similar vein, the Aussies hitting the boundary with ease and setting the Kiwis a target of 165 to win. The Australian opening bowlers set friendly fields for the Kiwi run chase with 5 slips and 2 gullies and
were always in control and held on to win the day and lift the cup for the 2nd year in a row to make it 4-2 in the series.
This event is now set in stone at the Druids Glen pitch for future years for the last Saturday in April with hopes of growing this year on year for the Antipodean community. If you want to get involved for next year's event, pull on the whites, sponsor the bar or just come with the kids and
cheer on your country men in the age old tradition of beating the Kiwis at anything, then get in touch with Martin Potts martin@synergyprochef.ie or keep an eye out on the AnzacIreland website early in 2020.
Profile of an Aussie business in Ireland – Lina Stein, Milliner
Lina: Creativity comes from within, from the mind and soul. It comes from the past and grows into the future. It can take elements of the everyday and turns them into the most beautiful of creations.
Originally from Australia, Milliner Lina Stein is based in Westport, Ireland. For more than twenty-five years, she has been creating amazing, flamboyant and extravagant hats and is recognized as a leading light in the international world of Millinery. In 2007, Lina decided that the time was right to open the door on the world of Hat Making and share her knowledge about the traditional art of Millinery with "hat-enthusiasts" from the world over. Through the innovative Workshops that take place in her "bijou" studio just outside Westport, she has inspired countless novice Milliners from both Ireland and abroad to take up the thimble, needle & thread and to try their hand at something new, exciting and inspirational whilst enjoying every moment. Her Masterclasses and Millinery Summer Schools encourage the participants to open their minds, collaborate, connect, and create Millinery magic. The most innovative teaching methods take elements of the everyday and banal and turn them into the
most beautiful of creations. Lina Stein's successful teaching techniques, give her students the confidence to set up small enterprises, participate in International Millinery Competitions or simply strut their stuff at the races. Lina's background in "Classic theatrical Millinery" has provided her with the unique expertise to unite traditional hat-making know-how with modern design, creating hats of great sophistication and clean lines.
CONTACT: Lina Stein Post: Rosmoney, Westport, Co. Mayo / Tel: 087 9268401 / Email:
linasteinmillineryh@gmail.com / Web: www.linasteinmillinery.com.
Photos by Sadhbh Kenny.
Spotlight on an Amazing Aussie in Ireland
Ben Armstrong
Our Amazing Aussie in Ireland this month is Ben Armstrong, Women's Head Coach, Leinster Rugby
https://www.leinsterrugby.ie/ben-armstrong-appointed-new-leinster-womens-head-coach/
Words that describe what Australia represents or means to you: Family, Mates, Pride, Lifestyle, Home
An Australian figure that you would like more people to know about: I love telling people the story of our first Winter Olympic Gold medalist, Steven Bradbury. Not just the final which is alone an amazing 3mins, but the path to that final and the years of absolute devotion to a sport with no traction back home. Just a great story around chasing your dreams, and never giving up!
Your Aussie Desert Island survival kit:
One Australian song – Nosebleed section Hilltop Hoods (old running/rugby song)
One Australian book – Possum magic (still read this to my kids)
One Australian movie – Gallipoli (just a great watch)
One Australian food item – Red Rooster Chips (chip salt…say no more)
One Australian luxury item – Swag (some of my best night's sleep have been in one of these)
Your top recommendation for a first time visitor to Australia:
Like anywhere get off the tourist track, go to the spots where locals go, and go by car, the journey in Australia is often better than the destination! Though destinations in Aus, are spot on as well!
Your life philosophy and/or a life-changing changing moment you experienced in Australia:
Mum passed this last January, but we had notice of it happening (cancer) to be able to go home and say goodbye, is a luxury
not many expats get. I was so lucky to have the 4 weeks we had, leaving nothing unsaid, spending time with mum, dad, family
and friends, and seeing my brave mother tackle this head on, just set in me an absolution to be happy with your lot, work and
play hard for more but also appreciate what you have! Mum loved a Gidgee wood fire and smell, and so that's going to be a
moment I will be repeating first chance when I return back!
West Wicklow Festival 2019 featuring Australian Soprano star Lauren Fagan
Australian soprano, Lauren Fagan, will perform at the 2019 West Wicklow Festival. Join the Ambassador and other guests to support this outstanding Aussie singer. Lauren is a BBC Cardiff Singer of the World Finalist this year and is a graduate of Covent Garden's prestigious
Jette Parker Young Artist Programme. Lauren will perform with the West Wicklow Festival's Founder & Artistic Director, Fiachra Garvey, himself an Irish pianist of international renown. Beginning at 1.30pm, this very special concert will take place in the historic St. Mary's Church in
Blessington and will feature music from Clara Schumann, Schubert, Puccini and much more. Lauren and Fiachra will also give the world premiere of a new composition from young British composer Lilly Vadaneaux. This piece, entitled "The Cloths of Heaven" has been commissioned by the West Wicklow Festival to commemorate the centenary of the Irish War of Independence.
For further information about the West Wicklow Festival, or to book tickets please visit westwicklowfestival.com or call the
National Concert Hall box office on (01) 417 0000.
GROW 50 - Virtual Walk AUS to IRE!

The Embassy held a coffee morning to officially launch an initiative by mental health movement GROW Ireland, a 'virtual walk' from Australia to Ireland. GROW originated in Australia and was introduced to Ireland in 1969. To celebrate 50 years of GROW in Ireland, the Embassy will be taking part with teams across the country in the mission to walk the full distance from Sydney to Athea in Co. Limerick over the next couple of months. This is a total distance of 25,000 km.
Follow our progress via our newsletter – will keep you updated - and learn more about this fantastic initiative on the GROW website grow.ie.
Huge thanks to Alex for her great work in setting up the Embassy team!
Update from the Irish Australian Chamber of Commerce
Emerald Leadership Program, Launch Night, 8th April, EY Offices
Official launch of the Emerald Leadership Program in Dublin kicked off with our sponsors FlexiFi. Chaired by Lorraine Higgins,
former Senator, the Emerald Leadership Program celebrates and supports our established and emerging Female Leaders. It's a
female focused networking group with a structured program to provide peer based network and business support to our next
generation of female leaders. The group had a fantastic first meeting and are looking forward to meeting again next month.

Australian Wine Tasting Business Networking Evening, 2nd May, McCann FitzGerald
We have had overwhelming interest in this event and it is now sold out.

Embassy and Irish Australian Chamber Summer BBQ
26th June, Ambassador's Residence - SAVE THE DATE!
Don't miss out on this great networking opportunity while enjoying some great Australian Food and Wine at the Ambassador's Residence!
Learn more on our website: www.australianchamber.ie/civicrm/event/info%3Fid%3D31%26reset%3D1
Update from the Ireland Australia Association
The IAA AGM is taking place on Friday, 24 May at the Australian Embassy, 47-49 St Stephen's Green, Dublin 2 at 6pm. This is an event open to all members: past, present and those wishing to join and/or who have an interest in IAA business.
The agenda for the evening is as follows:
· EGM: Proposed changes to the IAA Constitution - these have been emailed to members (6:00pm to 6:30pm)
· AGM: Update on IAA business, events and financials (6:30pm to 7:30pm)
· Review of social media progress. How we performed for the year against our stated goals.
· Plans for 2019/2020 - Event Schedule and suggestions regarding what events members would like to see going forward
· Election of executive and committee

One of the key functions of the AGM is for us to elect the executive and committee for the upcoming year. We are seeking nominations for President, Vice President, Treasurer and Secretary as well as 5 Committee Members. To nominate yourself or someone else, please email secretary@irelandaustralia.ie. Your nomination must be submitted, and seconded by 2 full members on or before Friday 10 May.
To ensure you have full voting rights at the upcoming AGM on 24 May, please ensure you have renewed your membership by Friday 10 May! If you are not a member and wish to join and/or continue to receive exclusive invitations to member only events, please visit the Membership page of our website www.irelandaustralia.ie. Annual membership year runs from 1 May to 30 April; full membership being €40 per person, per annum.
We are also looking to develop our strategic plans for the years ahead; our members input plays a key part in the success of the IAA so please come along and join us. Of course there will be wine and possibly some Aussie beer to get our creative thoughts flowing! We look forward to seeing you there.
Upcoming Events
7 - 17 May - Voting at the Australian Embassy for the Australian Federal Election
17 May - Australian Federal Election
19 May - Australian Opera star Lauren Fagan performs at West Wicklow Festival
24 May - Ireland Australia Association AGM
To include an event on this calendar send us an email - Austremb.Dublin@dfat.gov.au
Past editions