Welcome to the Australian Embassy in Ireland's official web page
The Embassy's role is to promote Australia's interests in Ireland, and build on the extremely warm, friendly and productive relationship between our countries.
We also provide consular help and advice to Australians in Ireland, pass on news on upcoming events in Australia and in Ireland, and issue over 1000 Australian passports annually.
We are now in the process of redeveloping our website to make it more accessible, and to highlight the huge range of activities that go on between our two countries all the time – whether visits at the top of government, the growing number of business dealings, or sporting, cultural and educational exchanges. We are a small team, and can't get to everything, but we want to support as much of this activity as possible.
So if you know of anything that's about to happen in Ireland that is related to Australia – or if you'd just like to give us some feedback on how we're doing – don't hesitate to drop us a line on austremb.dublin@dfat.gov.au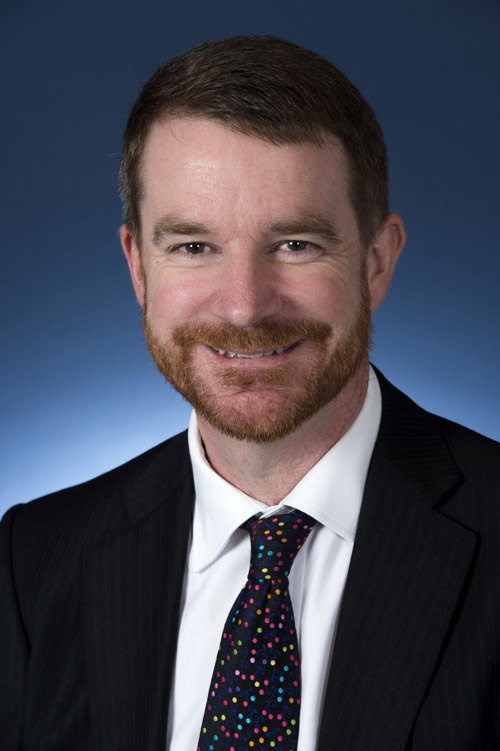 Richard Andrews
Australian Ambassador
Standard Opening Hours
The Embassy is open 8.30am - 4.30pm Monday to Friday, except for public holidays. For a full list of public holidays please see here.
Visitor access to the Embassy is by appointment only. All visitors must present to the reception desk and provide current photographic identification (e.g. passport, driving licence).
Visitors with an appointment should advise the reception desk in order to announce their arrival.
PLEASE NOTE: Passport and Notarial visitors seeking to book an appointment for 1 May 2017 onward, are required to book online
Visitors for Passport and Consular emergencies should call 01 664 5300 to make an appointment.
Notarial services
Notarial services are by appointment only. Appointments are available between between 2.00pm - 4.00pm Monday to Friday. Please book an appointment here.
The fee schedule can be viewed here.
Please ensure that documents relating to the notarial services you require from the Australian Embassy, are presented in the correct form and that you provide the correct instructions for the notarial service you require. If you are unsure of the legislative requirements relating to the notarial service you require, you should seek independent legal advice. Please note that neither the Australian Government nor the Australian Embassy/High Commission/Consulate in Post/Country guarantees the legal effectiveness of the notarised document or the accuracy of its content. Fees paid for notarial services are non-refundable.
Passport services
IMPORTANT NOTICE
Passport clients are advised that ALL Passport application forms (both simplified Adult PC7 and PC8) MUST be lodged in person BY APPOINTMENT ONLY.
PLEASE NOTE: Passport applicants seeking to book an appointment for 1 May 2017 onward, are required to book on-line here. Only one application per appointment will be accepted.
From 1 July 2015 passport applications lodged overseas incur an additional overseas processing surcharge. The additional fee for adult (including senior) applications will be AUD$100 and for child applications will be AUD$50 in 2015. The fee will not apply to emergency passport applications.
The Australian Embassy in Dublin no longer acceptS payments made by cash or cheque. As part of streamlining our services, we will only be accepting payments made by debit or credit card (MasterCard, Maestro, Visa and Laser).
Please see Services for Australians. Applications are not taken over the counter without prior appointment.
Disclaimer
The Department of Foreign Affairs and Trade is not responsible for any loss or damages whatsoever arising out of or in connection with the online appointment booking system. The Department of Foreign Affairs and Trade reserves the right to omit, suspend or edit all information and/or services provided at any time in its sole discretion without giving any reason or prior notice. You are responsible for keeping apprised of all information and/or services provided in this booking system.
Privacy Policy
The Department of Foreign Affairs and Trade (DFAT) uses third-party software (Setmore) to manage the Embassy's appointments. Your personal information (including your name and contact details) will be collected by DFAT via Setmore to book your appointment and for related purposes. By proceeding with this booking, you are consenting to the collection of this information by Setmore on DFAT's behalf for these purposes. If this information is not collected, DFAT's ability to arrange your appointment will be limited. Your personal information will be handled by Setmore in accordance with Setmore's Privacy Policy, and by DFAT in accordance with DFAT's Privacy Pollicy.
Visa services for Australian visas
The Embassy
does not process or advise on visa, migration or citizenship applications
. All inquiries must be directed to the Department of Immigration and Border Protection (DIBP), located at the Australian High Commission London. The DIBP Europe Service Centre can be contacted on
00 44 207 420 3690
between 1.00 pm and 4.00 pm, Monday to Friday or via the 'contact us' tool at
www.border.gov.au
.
Australian Passport Holders Travelling to the United States from Ireland
All Australian passport holders eligible to travel to the United States under the Visa Waiver Program are required to follow new border entry procedures. For further information, please see our travel bulletin on entry into the United States.
Visa services for Irish visas
Please see the Irish Naturalisation & Immigration Services website.
Register of Australian citizens overseas
All Australians travelling or living overseas are encouraged to register with the Department of Foreign Affairs and Trade before they travel. You can register on line or in person at any Australian Embassy, High Commission or consulate.
Australian police clearance
If you require a 'criminal history check' please download the form from the Australian Federal Police Website.
Resources for teachers
The Australian Embassy's Indigenous Resource Kit offers Irish school children a rare opportunity to learn about Aboriginal Australia. The Kit is contained in a large wheeled case and two plastic tubes. It contains artifacts such as didjeridoos, boomerangs and digging sticks, as well as books, DVDs, CDs, flags, large scale maps and teaching materials. It is available free to schools. Please see About Australia.